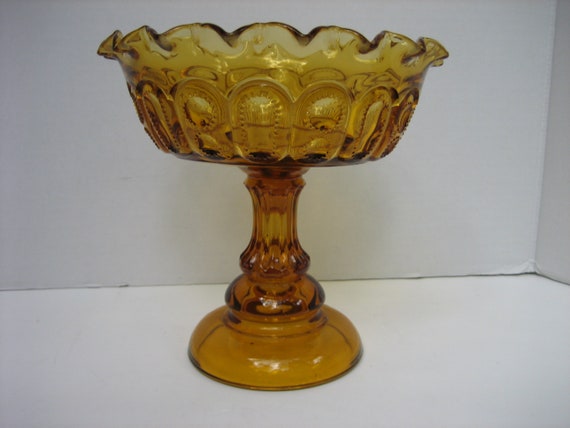 50.00 USD
A vintage pedestal bowl in "acceptable" condition.
No crack, chips or repairs.
There is a noticeable "manufacturer flaw" that consist of an extra lump of glass where the pedestal begins.
This has caused the piece to have a lop-sided appearance. Also, there are some utensil scratches inside the bowl.
Maker unknown.
Stands 7.25″ tall. Top diameter: 7.5″. Bottom diameter: 4.25″