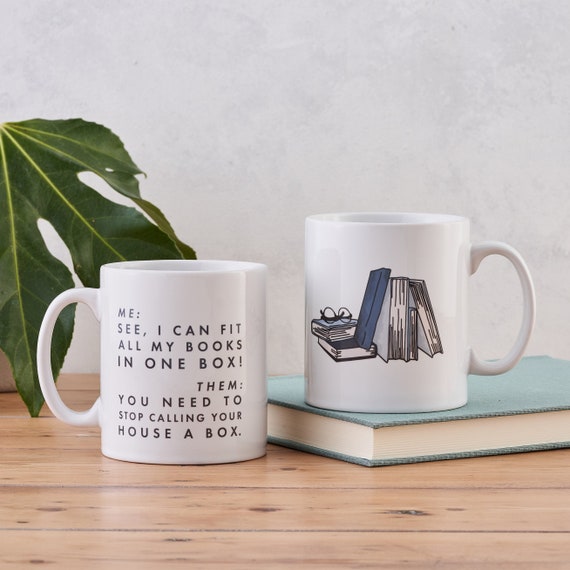 12.50 GBP
This funny literary mug is a perfect relatable gift for book lovers.
"Me: See, I can fit all my books in box! Them: You need to stop calling your house a box."
Our mugs are designed by our wonderful creative team and individually hand pressed at our studio. Our mugs are dishwasher safe – to ensure your mug gets the best treatment and the colours stay bright for the longest time possible, we recommend hand-washing with occasional dishwasher use.
Dimensions
9.5 cm. (Height) 8.2 cm. (Diameter) 10 Fl Oz.