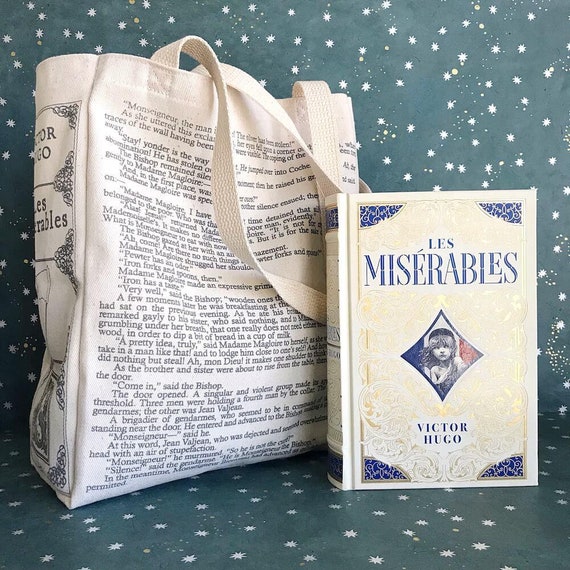 38.00 USD
Join Jean Valjean on his quest for redemption and happiness with this tote bag featuring text form Victor Hugo's classic novel, Les Misérables. This tote features a subtle grey ink, rather than black, highlighting the ambiguities of Hugo's conflicted characters.
Our Book Totes are the handmade with the highest quality standards. These are one of very few canvas totes you will find with gussets (that's a fancy word for the side panels) to maximize toting capacity! Made from natural 12oz. 100% cotton Brushed Bull Denim, with 1″ cotton webbing handles. The inner seams are lined with cotton twill tape for a finished look.
Additional notes:
✦ Dimensions: 14″ h x 11″ w x 5″ d
✦ The front and back feature different artwork. Check out the product images.
✦ Book Totes don't just carry books. You can put all kinds of stuff in them!