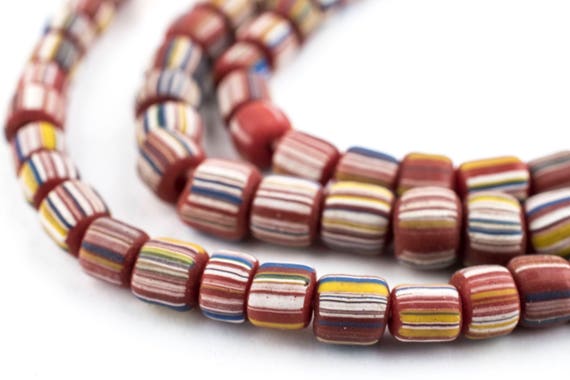 9.00 USD
This unique strand of coral color glass beads was handcrafted by a master artisan. The island of Java in Indonesia has a long history of glass-making and Java glass beads have been traded throughout the ages. Some variation in individual beads is shown as pictured.
Bead Size: 4-6mm diameter
Strand Length: 25″
Approximate # of Beads: 115
Hole Size: 1mm
***** MORE ETHNIC BEADS AVAILABLE *****
Browse our Etsy store for thousands of other ethnic beads. We are fully stocked, and prepared to accommodate wholesale requests as well.
***** BUY MORE AND SAVE ON SHIPPING *****
Pay shipping on your first item, and receive free shipping on all additional items.
FREE EXPEDITED SHIPPING on USA orders $99 or more. Use coupon code FREESHIP99 during checkout.
—————————————————
ABOUT THE BEAD CHEST
We work with developing communities throughout Africa to bring you some of the most beautiful, handmade beading treasures in the world. All items that we source direct are fair trade. Our unique business model enables us to support creative jewelry designers with quality beading supplies, while supporting developing communities at the same time.
QUESTIONS?
Just ask! We're here to help 🙂