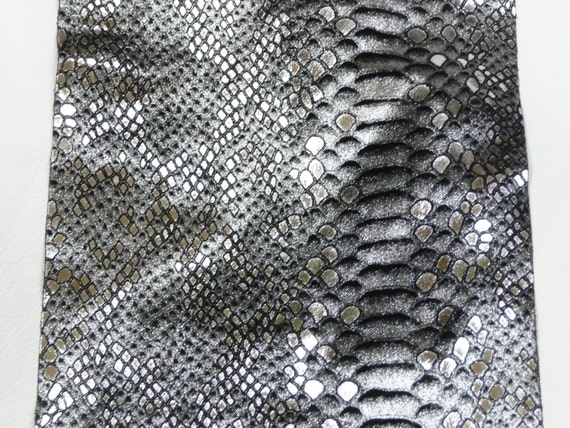 8.99 USD
Mystic Metallic Cowhide Leather
2.5-3 oz / 1-1.2 mm thickness
Metallic Silver and Black Mystic Cowhide Leather
8-inch x 10-inch die cut piece (20.32×25.4cm)
Thickness is: 3 oz / 1.2 mm
This hide is pliable, flexible, soft and feels awesome.
The backside is a black suede. It is mostly nice, though but some pieces might have a stamp, fleshings other marks.
Hides average 20 sq ft overall $7.99 per sq ft.
Partial hides are sold at a minimum of 3 sq ft cut off the hide in no particular shape or dimensions, $9.49 per sq ft.
You may request a custom listing for sizes other than you find listed..
Please visit our webpage: www.PeggySueAlsoLeather.com
We purchase and STOCK quality hides
QUESTIONS?
Monday thru Friday 7AM-2:30PM PST 1-253-627-2656
Evenings/weekends ONLY 1-360-825-2283
EMAIL US: Leather [!at] PeggySueAlso.com
LIKE US: www.facebook.com/PeggySueAlso
VISIT US: www.PeggySueAlsoLeather.com
Instagram: #PeggySueAlso
A division of North Star Glove Co., Tacoma, WA USA, family owned and operated UNION American Company since 1910!