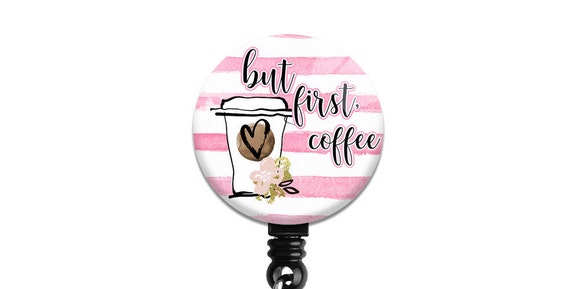 7.00 USD
But First Coffee Badge Reel
These badge reels are perfect for anyone who uses an ID – All hospital workers, Teachers, Office Professionals, Vet Techs, Students and so many more.
The ID badge has a cord that can be drawn out approx 34″ and will automatically retract on its own.
Choose the Clip Style you would like from the pull down list at checkout. The belt clip slides down and does not rotate. The alligator clip has a clip on the back that rotates.
The image area is 1 1/2″ in diameter. The image is sealed with mylar which can be wiped clean if necessary.
Handmade in the USA