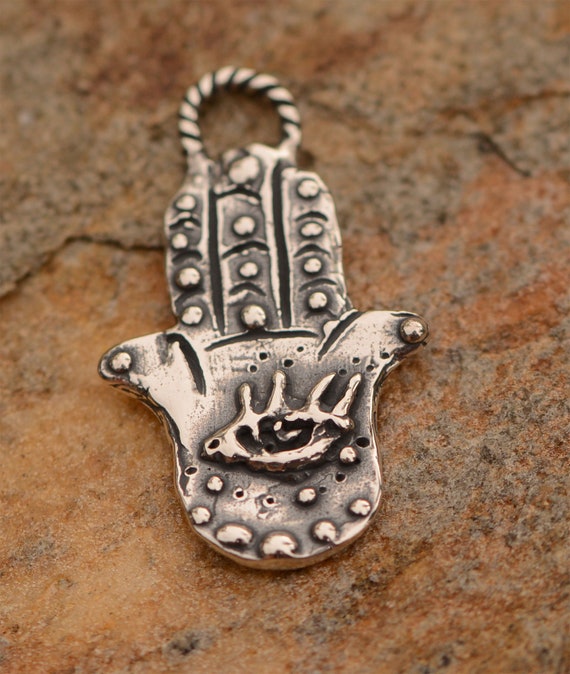 10.65 USD
Artisan Hand of Fatima!
Hamsa is a talismanic symbol that is believed to protect from harm against the evil forces. In all religions it is a protective symbol.
– Size 20mm tall (not including loop in measurement)
– Size is 24mm tall including loop
– Widest area across is 14mm
– Sterling Silver
– Weight is 2 grams
– Handcrafted by us here in the USA
Please note that ALL of our sterling silver is .925 which is 92.5% silver and 7.5% copper.
ALL of our designs are COPYRIGHT Protected! Please be aware of counterfeit bootleggers:)