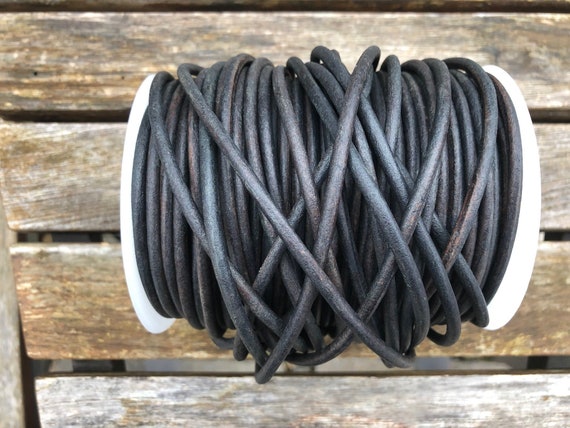 1.50 USD
4mm Round Leather Cord.
SPECIAL PRICE
Natural Dark Gray
Medium stiff and supple.
Our leather products are certified free of Lead, AZO's, PCP, Mercury, Formaldehyde.
Cut from the center of the hide, this Genuine Round Leather Cord is very supple and easy to work with. Great for Bracelets, Necklaces, Braiding, and more. Because leather is a natural product, the color, dimensions and weight of this item will vary slightly along its length.
For all 1.5mm COLORS and YARDS click here: etsy.me/2HdLp1J
For all 2mm COLORS and YARDS click here: etsy.me/2GS47wh
For all 3mm Colors and Yards click here: etsy.me/2JHXRFi
For all Braided Leather Cords click here: etsy.me/2HV8gAD