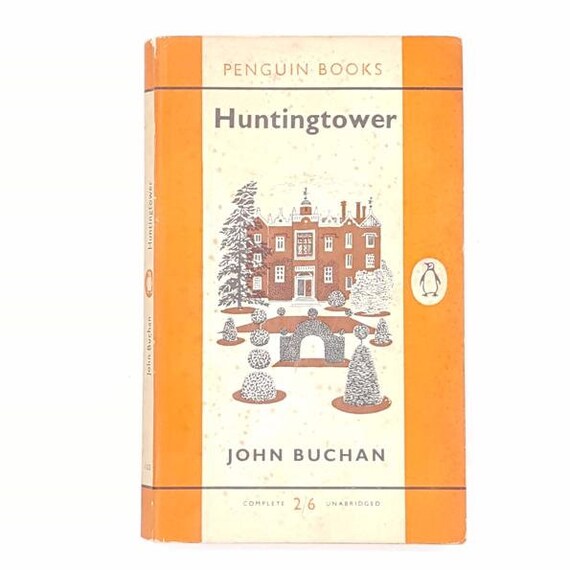 9.99 GBP
Huntingtower by John Buchan is the story of the adventures of a rich middle-ages Scottish provision merchant, Dickson McCunn. After selling his Glasgow business he sets out on a walking holiday in the Border Country. On his travels he meets a young English poet; and together they become involved in the plot of an international gang to capture the person and the jewels of a Russian Princess. How Dickson and the poet, with the help of that indomitable bnd of small urchins, the Die Hards from the Gorbals, frustrate and finally defeat the Gang, and how in the process Dickson discovers a new meaning to life, is told in the clean clear English for which Buchane has biome so well know.
Title: Huntingtower
Author: John Buchan
Publisher: Penguin
Publication Date: 1956
Format: Paperback
Condition: This book is in good condition for its age other than some minor signs of wear.