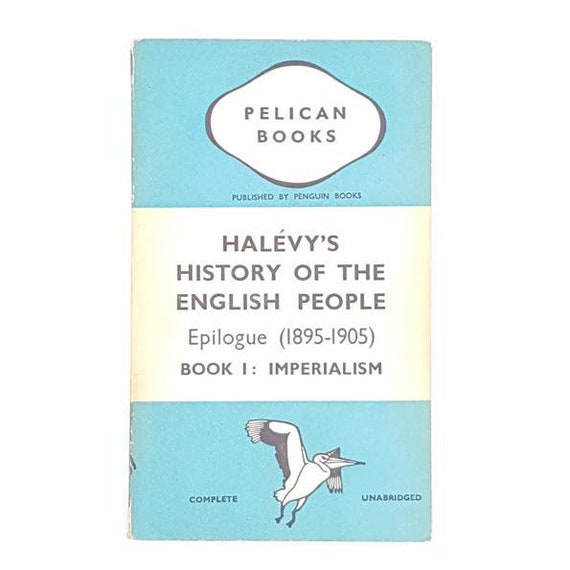 15.99 GBP
This is a lovely vintage edition of A History of the English People, epilogue Volume One 1895 – 1905 by Elie Halevy. It was translated from the original French by E I Watkin. It contains two chapters; Chamberlain and Lord Salisbury – Imperialism, The New Government, Two Years of Disillusionment, The Spanish American War, A Union of the Teutonic Races and The Great Design; The Boer War – The War, The Opposition of the War, Pro-Boers and Liberal Imperialists, England and Europe and The German Problem.
Title: A History of the English People
Author: Elie Halevy
Publisher: Pelican
Publication Date: 1939
Format: Paperback
Condition: This book is in good condition for its age other than some minor signs of wear.