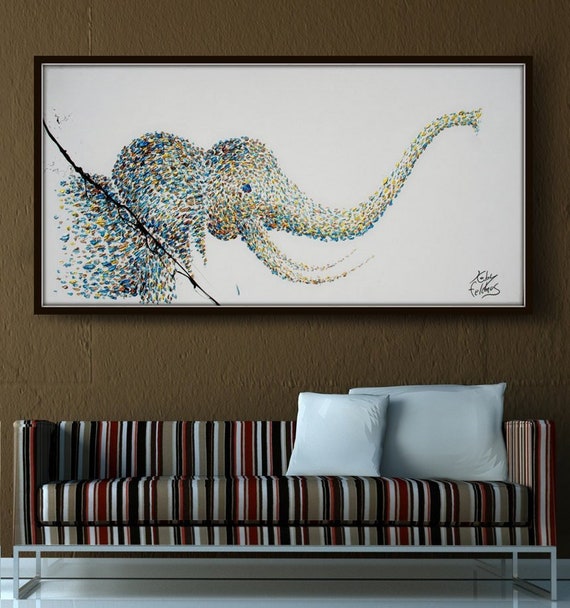 740.00 USD
ABOUT THIS PAINTING
Its trunk is lifted, Its eyes are joyous and Its horns are long and noble. A flow of brushstrokes that flow from his trunk to his backside. Comes in cool oil colors combined with touches of warm colors that emphasize the cool blue. Layers of thick paint characterize this painting. It is also defined by black and abstract splashes that emphasizes the elephant's colors and adds another dimension of lack of control and definition.
DETAILS
* Name: Elephant Blast
* Painter: Koby Feldmos
* Size: 55″ x 28″ (140 x 85 cm)
* Original handmade oil painting on canvas
* Style: Modern, Abstract
* Shipping: rolled in a tube
* Certification of Authenticity attached
* Express shipping 3-4 days worldwide
* 30 Days full money refund accepted
THIS PAINTING IS SOLD
Your painting will be created very similar in same style, color and size. After you order, I will start to create your painting within 5-6 days. I will finish it within 9-10 days. Then, I will send you an image of the painting for your acceptance. You can cancel the order and get a full money refund at any time.
CUSTOM REQUESTS
www.etsy.com/conversations/new?with_id=42819107
ENTER THE SHOP
www.etsy.com/shop/KobyFeldmos