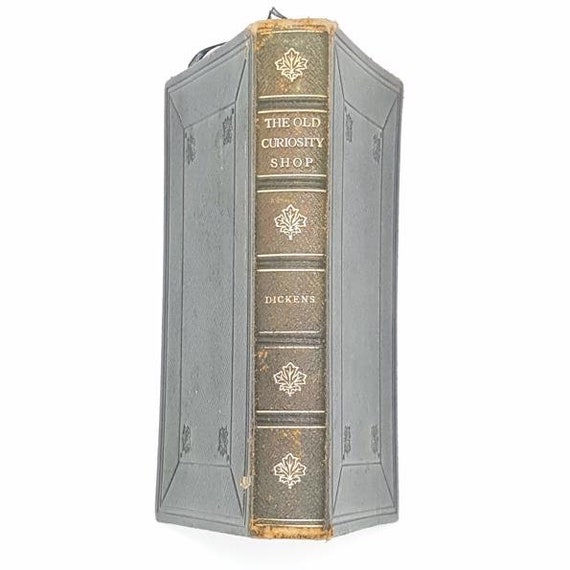 39.99 GBP
This is a lovely edition of Charles Dickens' The Old Curiosity Shop that includes a seventy five illustrations by Cattermole and 'Phiz'. There are one or two novels by Charles Dickens which mean less to the present generation than they did to his own; and The Old Curiosity Shop is one. The book follows the life of little Nell Trent, who selflessly cares for her ailing grandfather in The Old Curiosity Shop in London. Innocent and tragic Nell remains one of his most enduring characters and the story is still well-loved today. Bound in lovely dark green leather with gold detailing on the spine, this book would stand out on any bookshelf.
Title: Old Curiosity Shop
Author: Charles Dickens
Publisher: Chapman & Hall
Publication Date: c.1900
Format: Hardback
Condition: This book is in good condition for its age other than some minor signs of wear.