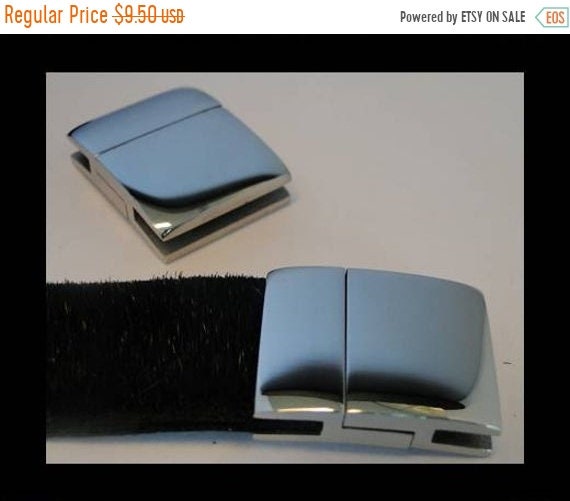 7.13 USD
This listing is for one (1) clasp for up to 20mm flat leather
You WILL NOT find a stronger magnet clasp! It has the best magnets on the market so there is no danger of the bracelet popping open 🙂
With the open ends, you can actually use larger than 20mm leather cords
Use with 5-20mm flat leather cord or multiple strands of 2mm round cord. Add beads or slides and create a beautiful bracelet!
Hole Approx 20×3.5mm
All of our Licorice Leather, Flat Leather, Round Leather, Climbing Cords and Findings are Imported Directly From Europe. They are Genuine and are the Highest Quality Cord and Findings on the market.
NOTE****We purchase ALL of our Licorice Leather cords & findings from the same sources as others and WE pass the savings on to you. But because we do not purchase from a "certain person", we cannot use the "R" word on our products, but please note***** THEY ARE THE SAME PRODUCTS 
High Quality European Stainless Steel Lead & Nickel Free
Imported & Manufactured In Europe