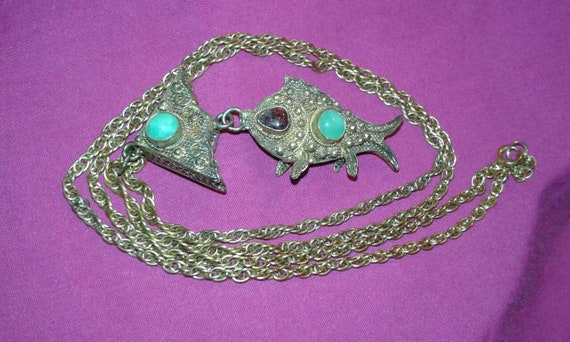 165.00 GBP
Shiny and beautiful this is handmade from real gold washed over solid sterling silver using two type of stones.
The gems are cabochon freeform (organic shape) rubellite tourmaline and round cabochons of Jadeite Jade.
Both types of stone are without treatment.
Lots of detail to the silver filigree which is done by hand and done well too and the gold wash is in fantastic condition.