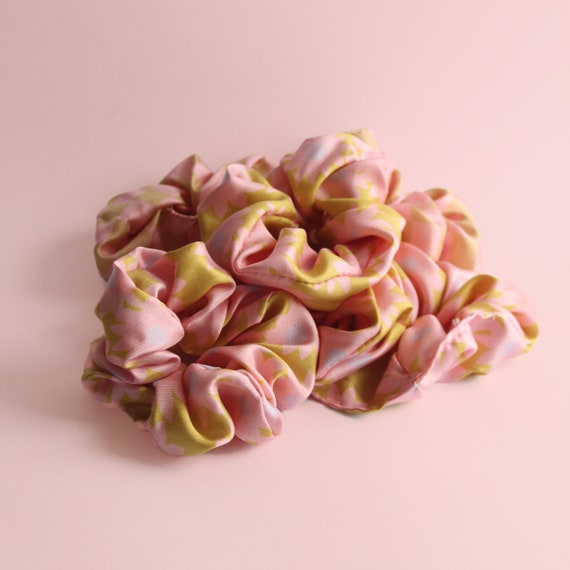 10.00 GBP
A silk scrunchie
Be kind to your hair by investing in a silk scrunchie. This will prevent frizz and breakage. With a pattern designed by me, Emma Make, it also adds a pastel statement to your outfit.
The Eugenia takes it's name from Eugenia Anselmo, my maternal grandmother from Mozambique.
The scrunchie measures 11cm when laid flat.
Silk may distort when wet. To bring back it's shape iron on low whilst quite damp with a cotton layer in between.