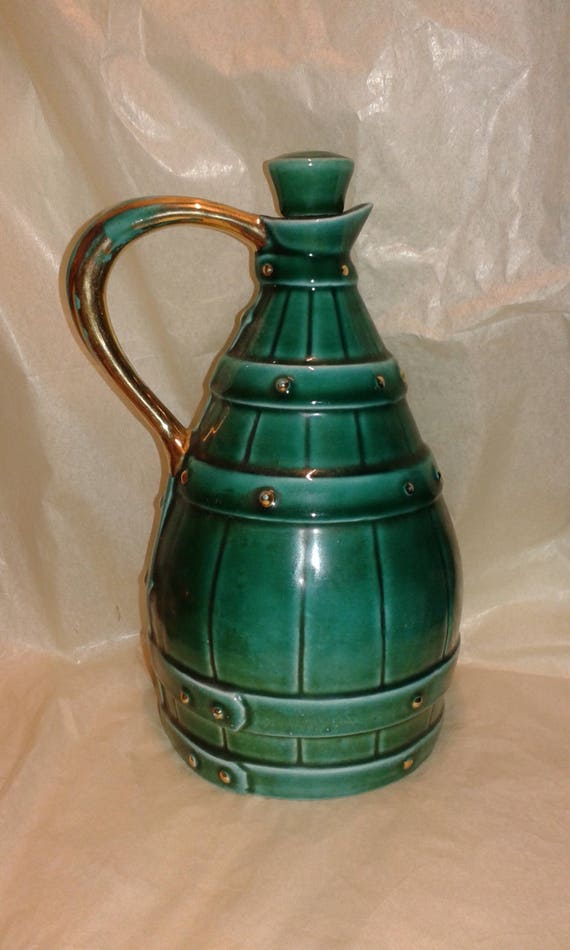 45.00 GBP
Here is a beautiful green and gold musical decanter/jug made by French producer Franor Royale.
The jug has a wind up musical box in the bottom of it that plays a tune, I am not sure which tune so here is a video to see.
www.youtube.com/watch?v=72-WGpO4D3Y&feature=youtu.be
The box is separated by a ceramic layer meaning that liquids can actually be put into the jug making this usable.
There are some minor nibbles on the end on the spout and on the gold bobbles that I have tried my best to show (see picture 4 )