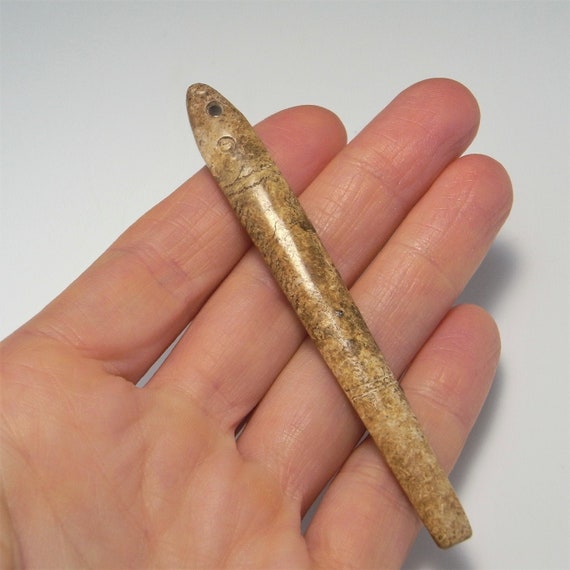 3,800.00 USD
Here we have an ancient early Shang Dynasty circa 1600 BC jade fish pendant.
The opaque altered jade has beautiful coloration to the surface with complex patterns now in browns, subdued ochre yellows and cream. These features resultant of millennia in the earth altering the surface of the jade.
It weighs 10.25 grams.
This wonderful ancient artifact measures approximately 3 1/2″ tall by 7/16″ wide by 1/4″ deep (89.5mm x 10.5mm x 6.5mm).
This archaic jade fish talisman dates to a time of the first written language in China. It is not in the style of but a genuine antiquity of exceptional rarity and beauty.
An Appraisal Report is included with your purchase.
We will ship in a presentation box for safe keeping.
The photos form part of the description. Like all colored stones there is a color variation that occurs in different lighting conditions both inside but also outside, even the time of day can make the color of a stone appear a little different. We do our best to show colors as we see them. Color perception is highly individual and some people can perceive more colors than others, also colors can appear somewhat different on different screens and devices due to variations in screen hardware and device display settings.