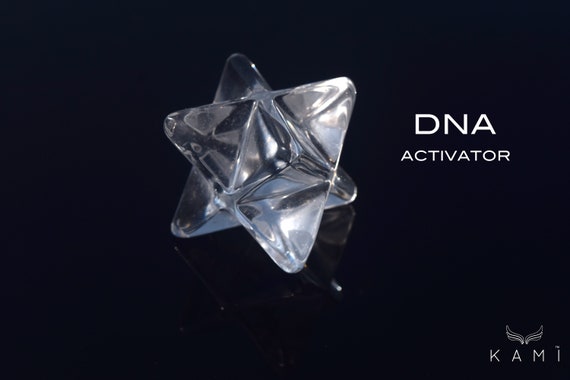 249.99 USD
More powerful than moldavite?
"IT'S THE 🔥MOST POWERFUL CRYSTAL I'VE EVER FELT!!!
I feel it literally buzzing in my hand!🔥
Benjamin Van Bemmel (reiki master)
"Truly a amazing crystal!!
I have been buying and activating crystals
for OVER 25 YEARS and NEVER FELT ENERGY like THIS.
🔥SO INTENSE
that just BY OBSERVING it with my physical eye I CAN FEEL ITS ENERGY."
~Jean Menard
Do you want to know your life purpose?
Would you like to activate your Divine Abilities🎁?
There is one way
Its your own KUNDALINI awakening…
Back in 2007 my very own Kundalini awakened thanks to a quartz crystal from Russia.
It was like any ordinary day, I sat with a crystal in hand about to go into meditation.
Suddenly a burst of silver tiny spark flew straight through me….
Then it happened….
Violently my body began spin.
I mean I couldn't even sit on my chair anymore and had to relocate to sitting on my bed to continue my meditation. On and on the spins went up and down 7 points inside my body.
After this event…effortlessly I went on a highway of spiritual growth.
I found myself able to create
energy which can activates your kundalini and station it into this crystal
Easily blowing your chakra system wide open
and its even more powerful than a moldavite
or any crystal on the planet
And this is what you will be getting
The DNA crystal is personally ATTUNED TO YOUR ENERGY (custom made)
I trace the precise energy that can easily ACTIVATE YOUR DNA (kundalini)
and
help you 🔥Awaken your divine abilities,
🔥Discover your life purpose
🔥even Remember your past lives.
I divinely craft 🎁this DNA crystal just for you
You won't find it anywhere else.
***Activations can be costly
now YOU ARE GETTING UNLIMITED ACTIVATIONS
anytime, anywhere you are.
See for yourself why people are calling it the
most powerful crystal on the planet.
SEE the reviews
🌟🌟🌟🌟🌟
"DNA activation crystal you generously gave me.
I felt heat and electrical energy upon using it and a new development
I am making art again. A huge thank you 😄🌈🦋"
~Lauren Brabazon 
"My hidden talent is awake and your crystal worked!!!
I've never sketched like this, something totally opened
up inside of me and my intuition skyrocketed.
Now it's become a postcard business!!!
~Ann Robins
+ I've had people personally msg me they STARTED FEELING energy from working with this DNA activation crystal
and it can awaken your subtle sense, gifts, and ignite the sacred kundalini catapulting you forward on your spiritual path.
Some have told me how their life has changed.
Why?
Simply because it pulls you into living your life purpose now
Do you want to be able to sense energy?
Would you like to move towards your life purpose?
Your Activated Kundalini can do this
and this crystal can easily get you activated🔥
🔥🔥🔥GET YOURS NOW🔥🔥🔥
***LIMITED TIME INTRO PRICE
~Treasures of an Atlantean King™?!!~
As the reincarnation of the
Atlantean King™ and
original creator of 1 of 13 Ancient Crystal skulls of legend.
Now, I divinely bless each crystals with
a new magic and
superior energy surpassing even the crystals
from Legendary Atlantis.
Truly, those with higher senses will notice the difference,
it will be like comparing a horse to a UFO.
The gap is simply otherworldly.
Kami Crystals™ ~ 🔥the most powerful Crystals
since the time of Atlantis
~Discover the magic now
As Kami crystals™ are very powerful, highly conscious and safeguarded, in certain rare cases one tries to misuse its power the energy will automatically be shut off. All Kami crystals™ are protected this way to prevent any misuse such as the case in ancient times. For the great vast majority of people this is of no concern as this shut off only occurs in specific conditions.
In case other cases the energy may leave temporarily and return. This property is aligned with the freewill of the spiritual being who has been set to come through the item. Certainly this occurs in only the most conscious crystal on earth which are Kami crystals™.
*Disclaimers
None of the following information is designed to be a substitute for professional medical or psychological treatments.
We do not providing prescribe the use of crystals stones or our products as a form of treatment for medical or psychological conditions. Please consult a physician and seek professional medical advice about any physical, psychological, or emotional issues that may require medical attention. The crystals and products available are not intended to be used to diagnose, treat, cure or prevent disease. The material discussed on product descriptions are metaphysical properties of crystals, stones, and products based on intuition and has not been scientifically proven. Testimonials are experiences from customers and not guarantees.