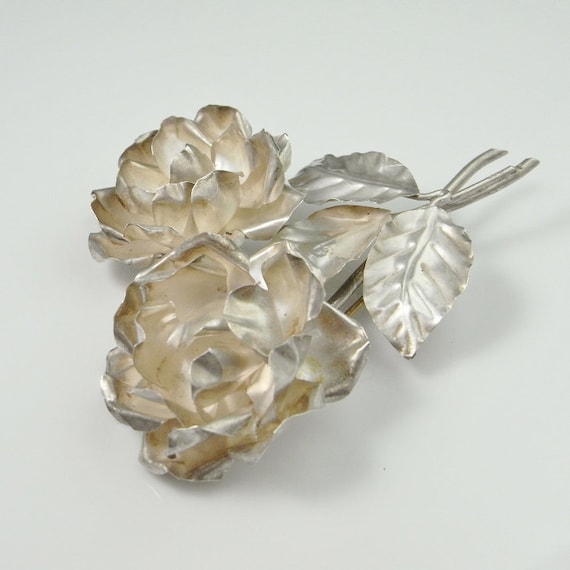 305.00 USD
This brooch has the texture and appearance of real roses. Each petal and leaf is entirely hand made out of fine sterling silver grade silver. The piece is from Mexico and dates to the 1940s.
It can be worn on a light weight blouse or a heavier jacket the rose is well balanced and lightweight weighing only 17.4 grams approx
This lovely mint condition vintage Mexican brooch measures approx 3 1/8″ wide by 2 3/4″ tall by 13/16″ deep (80mm x 69mm x 20mm)
Despite it's delicate appearance this brooch is robust and will definitely handle another 70 years or more wear!
I love this piece because it is so feminine, but also because it is versatile as an accessory you can wear it to work or with a cocktail dress…or just jeans on the weekend and it makes every outfit look special.
It's my favorite brooch in stock at the moment….!