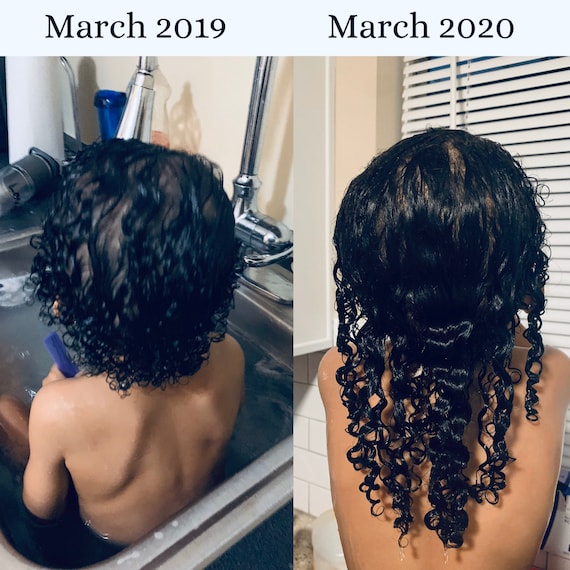 18.00 USD
2 fl ounces
What makes ours unique?
•Only the best Jamaican black castor oil straight from the Caribbean.
•No cheap fillers (ie; soybean oil)
•Recently added 2 unique ingredients: amaranth & pea extract
Amaranth:
•Increases the diameter of individual hair fibers for fuller looking hair
•Encourages greater penetration into the hair fiber
•It contains 13-18% protein that is rich in the amino acid lysine
Pea Extract:
•Targets the derma papilla cells to reactivate hair growth.
•Boost the telogen phase in the hair cycle. The telogen phase is the resting period of hair growth that last about 100 days before there is new hair growth.
Main Ingredient: Authentic JBCO
Not all Jamaican black castor oil is the same. Most JBCO on the market contain soybean oil which is a cheap filler (ie; Isle of the Caribbean. Any Target or Beauty Supply store brand. )
You can tell if your JBCO is real by the way it smells. Authentic black castor oil smells like bark since it comes from the Castor Oil seed being roasted. It is also SUPER thick. If it is runny, it is not authentic!
**Currently bottled with a black cap
[Directions] : Massage into scalp daily or as needed.
Ingredients: organic Jamaican Black Castor Oil, Amla, Cayenne pepper abstract, Horsetail, Kukui Nut Oil, Tea Tree Oil, Peppermint Oil, Neem, Rosemary , Fenugreek , Rice Bran Oil
**This item contains fenugreek and neem oil, which have a slight strong scent
_______________________________________________________
Follow Us on Instagram
www.instagram.com/fro.ology
Visit Our Website
www.fro-ology.com
Subscribe to our YouTube Channel
www.youtube.com/channel/UCi7dhaZSY0X8-qFV2OD_lzg