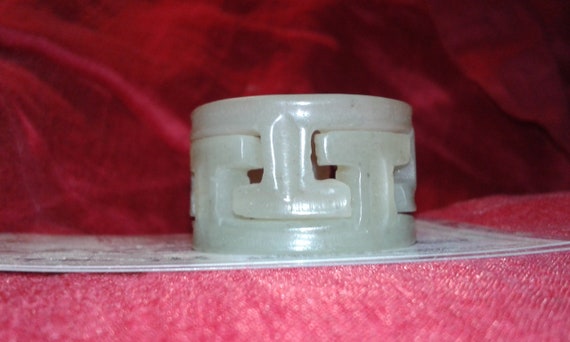 155.00 GBP
This is a piece of Nephrite Jade carved in such as way that is creates two interlocking rings.
A boutique take on a traditional archers thumb ring used for protection during battle this is amazing.
Have a look at the video and see the detail and see the high level skill needed for making this art.
UK size W.