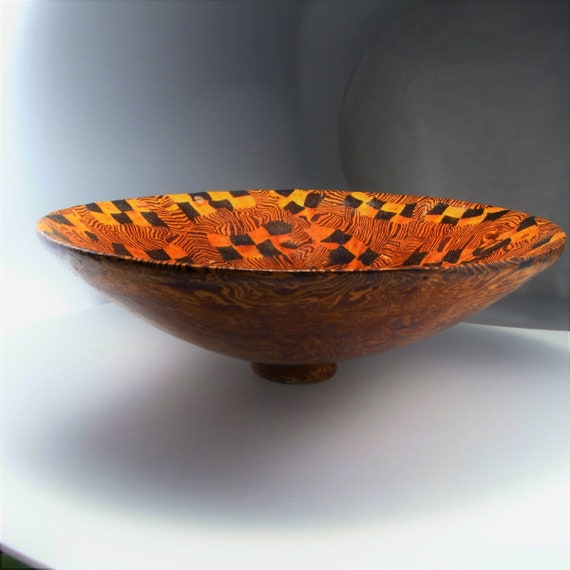 36,800.00 USD
Here we have an exceptionally rare marbled stoneware bowl dating to the Tang Dynasty 618 to 906AD.
The pattern here is formed by the potter by layering different types of clay and cutting through them to form complex patterns. A bowl is then shaped from the layered clay patterns formed. This lovely ancient bowl is beautiful in that the marbled pattern top and bottom are each different.
These marbled stonewares were made during the Tang and Song Dynasties. Often there are dramatic patterns incorporated like this lovely example.
The shape of this bowl is elegant and beautifully made indeed with a small base of just 1 7/16″ and an upper circumference of approximately 8 3/8″, it sits 2 11/16″ (3.7cm, 21.1cm x 6.8cm).
On close examination of the surface there is some pooling to the amber colored surface glaze over the complex marbled pattern of the bowl, some light crazing here and there and artifacts of the original firing of the bowl. There is a sensuality about this piece whilst it appears symmetrical closer examination shows the complex shape of the bowl is hand potted with minute differences to the angles and curvature here and there that make this exquisite bowl even more tactile and visually lovely.
We ship securely worldwide.
The photos form part of the description of this special ancient marbled Cizhou bowl.