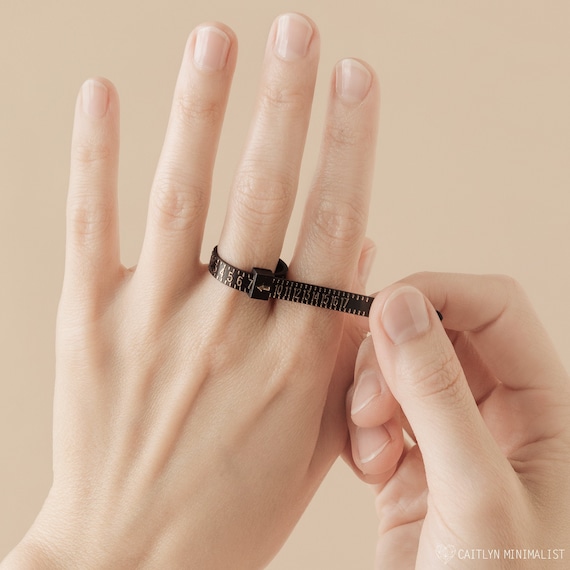 1.10 USD
A D J U S T A B L E • U S • R I N G • S I Z E R
• Made of soft flexible plastic in black with gold foil numbers.
• Adjustable, reusable, easy to use and very handy to have around.
• Measures US ring size from 1 – 17 in full and half sizes.
• If you can't find the information you need or need some advice for your design? Feel free to contact us. We are fast to reply 🙂
T U R N ∙ A R O U N D ∙ T I M E
• This item is ready to ship in 1 – 2 business days. If you have custom made items in your cart, your order will ship separated into two shipments. Our turn around time is about 6 – 10 business days for custom made designs. This can change during peak seasons. Please check our home page for the most current times.
O U R ∙ P O L I C I E S
etsy.me/2cuqINv
A B O U T ∙ C A I T L Y N M I N I M A L I S T ♡
etsy.me/2cYBUSp
M O R E ∙ F R O M ∙ U S
www.etsy.com/shop/CaitlynMinimalist
I N S I D E ∙ S C O O P
• IG: @CaitlynMinimalist
• FB: www.facebook.com/CaitlynMinimalist
———————–♡——————–
Thank you so much for visiting and hope you enjoy shopping with us ♡
Kate
———————————————-
• All images are copyrighted by CaitlynMinimalist. All rights reserved •