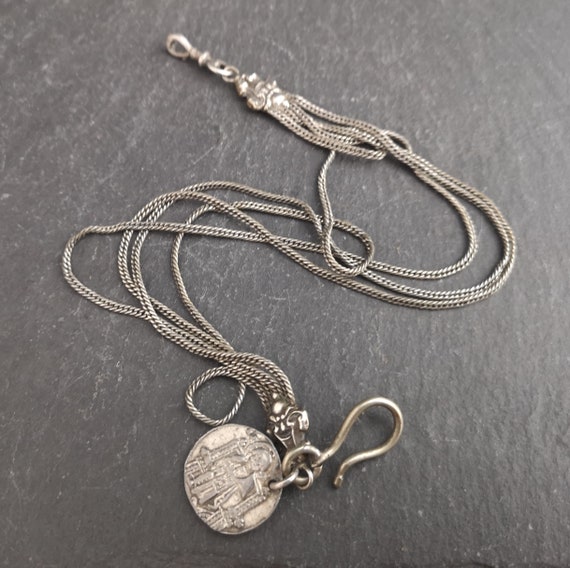 119.00 GBP
An interesting antique silver albertina.
Victorian era it has a Roman revival style with mask finials and faux coins.
The chain and dog clip test as sterling silver and the hook is base metal, the coins test as a low grade silver.
It has multiple box link chains attached together with the mask ends, the large hook end means it can double as a chatelaine chain or be hung from a sash.
Could also be used as a bracelet.
Good condition overall, lots of patina, the dog clip end has been molded closed and does not open.
Total weight Approx 17 grams.
Approx measurements:
Chain approx – 0.5″ width
Coin diameter – 0.75″ diameter
Chain – 11.5″ total length
Any questions or queries please contact us.
FREE WORLDWIDE SHIPPING.