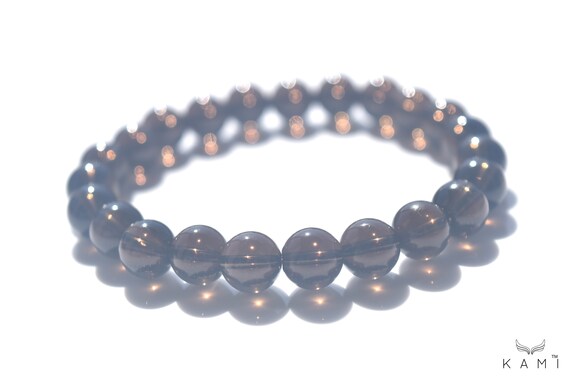 189.99 USD
Celestial Hands
Arcturians are well-known through the universe for their advanced technology and proficiency in healing the energetic bodies that feed to the manifestation of the physical. Many born in the modern world have a strong soul bond with them carrying hidden DNA awaiting to be awakened further to support the well-being of those on this planet.
Through this amazing Lord Arcturus Kami Crystal™ Bracelet, one will anchor into your field a constant stream of arcturian energy which serves to stir and unravel the DNA arcturian codes. For those who are not arcturian, you will still receive the stream of golden light from this divine being to bring to awareness the parts that need to be healed in you to advance on your spiritual journey. As you wear this bracelet more and more of your authentic soul will begin to align with you as all 4 bodies are anchored together to merge giving birth to the divine human.
Through this attunement one can further receive guidance form the arcturians as healers, walk with a sense of inner purpose knowing the soul contract you agreed to before birth, and heal the internal blocks which prevent health from naturally flowing through you .
🔥Arcturian DNA Activation
🔥Merge the spirit, mind, feelings, and body as one unified field
🔥 Constant connection to Arcturian Golden Light technologies
🔥 Clarify and Purpose
🔥 Being of Service to the World
🔥 Develop Connection to the Arcturians
As the reincarnation of the
Atlantean King® I divinely bless each crystals
birthing superior energy surpassing
even the crystals
from Legendary Atlantis.
~Discover the magic now
Feel the energy from the pictures and
you will know
if its right
for you
~ Treasures of an Atlantean King®?! ~
Truly, as the reincarnation of the
Atlantean King®, Andrew N now creates
one-of-a-kind crystals which brings spiritual
breakthroughs into your life.
Empath Freedom~
"My sensitivity to energy has increased
over the past few months. I attended a show,
was around lots of people, and became very sick.
I ordered this pendant and have not become sick
around people while this is on me."
~Ann Robins
DNA Life Path~
"DNA activation crystal you generously gave me.
I felt heat and electrical energy upon using it and
a new development I am making art again.
A huge thank you and appreciation for all the lovely work you do. 😄🌈"
~Lauren Brabazon (U.S.)
Otherworld's ~
"Andrew's work is just out of this world 👽.
I was already happily resting in the bliss frequencies more or less but when I first felt the star crystal the strong vibrations traveled up my arm with such power and then as I started to work with it I felt energetically beamed into the cosmos.
I was just lying there for an hour with the crystal on my heart and feeling immense joy and happiness and feeling that extra support from my star family and also feelings of deep peace.
Feeling infinitely blessed 🌈"
~Brianna Loft (Vancouver, Canada)
***Many from all across the 🌎 world are
experiencing rapid transformation & spiritual
breakthroughs⚡ for developing psychic gifts, finding your soul path, soul mate and much more.
***Kami crystals® are:
–>World's Highest Vibrational Crystals
->Custom-made by Andrew N (*Atlantean King®)
->One and only of it's kind
->Limited in Supply
He is now widely sought after
for his otherworldly creations and customs design crystals.
Discover the lost crystal magic of Atlantis.
~Kami Crystals®~
As Kami crystals® are very powerful, highly conscious and safeguarded, in certain rare cases one tries to misuse its power the energy will automatically be shut off. All Kami crystals® are protected this way to prevent any misuse such as the case in ancient times. For the great vast majority of people this is of no concern as this shut off only occurs in specific conditions.
In case other cases the energy may leave temporarily and return. This property is aligned with the freewill of the spiritual being who has been set to come through the item. Certainly this occurs in only the most conscious crystal on earth which are Kami crystals®.
*Disclaimers
None of the following information is designed to be a substitute for professional medical or psychological treatments.
We do not provide prescribe the use of crystals stones or our products as a form of treatment for medical or psychological conditions. Please consult a physician and seek professional medical advice about any physical, psychological, or emotional issues that may require medical attention. The crystals and products available are not intended to be used to diagnose, treat, cure or prevent disease. The material discussed on product descriptions are metaphysical properties of crystals, stones, and products based on intuition and has not been scientifically proven. Testimonials are experiences from customers and not guarantees.