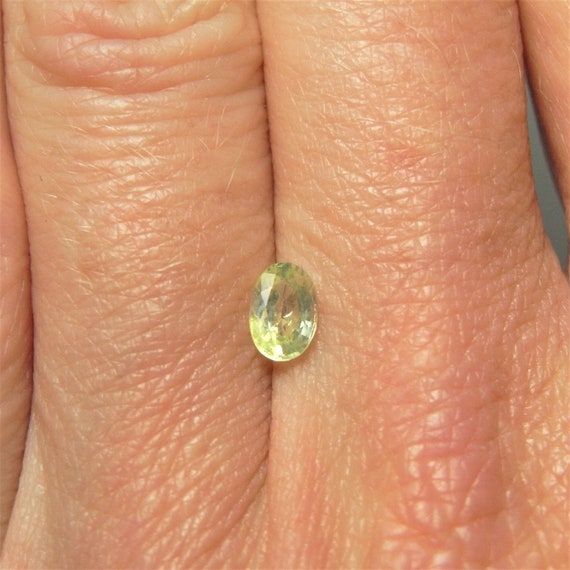 230.00 USD
Here we have a beautiful natural oval cut gem quality chartreuse pastel green sapphire – this earth mined natural sapphire is untreated and unheated – it is just as mother nature made it having been only faceted and polished. No modern treatments here! No glass filling! No beryllium! No diffusion! This gem sapphire is untreated and unheated – this is the natural color as it was mined!
A Gemological Report is included. Free tracked postage worldwide.
This sapphire measures 5.87mm by 4.00mm by 2.98mm approximately
It weighs 0.53 carats approximately
The color is a slightly yellowish light green – "chartreuse"
It is transparent diaphaneity and eye clean.
This beautiful natural sapphire comes from retired jewelers stock.
It would make a lovely gift for someone special and the perfect choice for a really unique ring stone!
The photos form part of the description. Like all colored stones there is a color variation that occurs in different lighting conditions both inside but also outside, even the time of day can make the color of a stone appear a little different. We do our best to show colors as we see them. Color perception is highly individual and some people can perceive more colors than others, also colors can appear somewhat different on different screens and devices due to variations in screen hardware and device display settings.