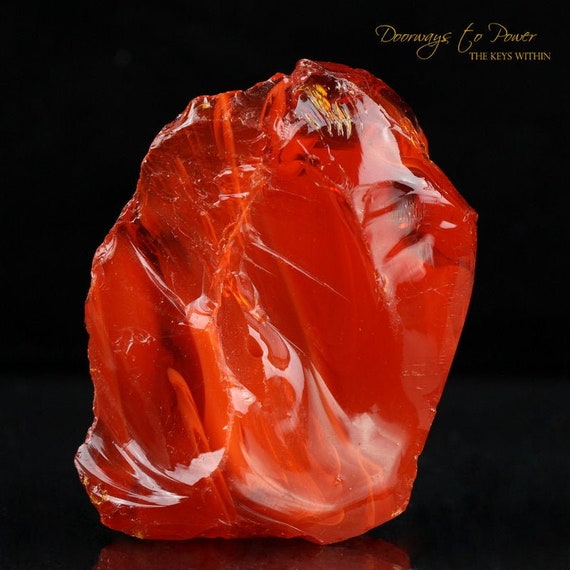 498.00 USD
Incredible & rare one of a kind Lemurian Sunrise Andara Crystal Flame & Personal Power Stone being offered from my own private collection of energy tools and sacred light objects. Pictures do not convey the exquisite beauty of this piece! This pieces requires you to work with it, it takes you beyond and through places you have never been.
Heralding the Galactic Dawn of a new Golden age in vibrant colors of red, orange, yellow, gold, Lemurian Sunrise Andara proclaims the daybreak of ascendant energies and a new awakening of "Temet Nosce".
"These Monatomic Andara Crystal Glass come from one of the Earth's high-energy vortex sites in the High Sierra Nevada's of northern California, Lady Nellies Land"
Andara', meaning 'Light of Beauty and Perfection'
Dimensions 2.4″ x 2″ x 1.12″ inches
Weight 82 grams
What distinguishes true Andaras from obsidian imitations is that there is always Etherium (prima Matra) present in genuine Andara Crystals. Etherium is a very rare combination of over 70 minerals that has a profound effect on our body and our subtle energy fields. The only available source of Etherium in the world is found on Lady Nellie's land where the Andaras are present.
True Andaras work with your DNA, greatly accelerating your perceptions by calibrating you mostly while you sleep, (Giving you lots of dreams).They work in your Heart and they work wonderfully with your intentions.
"Each ANDARA is unique and we feel honored to be a part of the process in your connecting to those you are drawn and use in your spiritual light work"